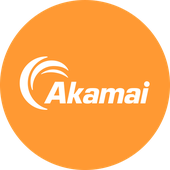 {[{ :: "" | i18next }]}
Copyright 2020 (c) THRON S.p.A. All rights reserved
The Akamai connector has been specifically developed for those customers who have both a THRON and Akamai license. The integration allows organizations to leverage Akamai's solutions to distribute assets within their online channels such as websites and storefronts. Thanks to this connector it will be possible to:
Maintain your existing Akamai delivery service, communicating directly with THRON, corporate source of both marketing and product multimedia assets.
Tailor your site acceleration and protection features based on your company's unique requirements.
Take advantage of additional Akamai products.
Application provided by: THRON S.p.A.
Website: www.thron.com
Contacts: