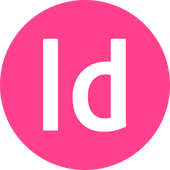 {[{ :: "" | i18next }]}
Copyright 2020 (c) THRON S.p.A. All rights reserved
Maximize the productivity of graphic designers and publishers by leveraging the digital assets and product data organized in THRON to automatically enrich or page layout your catalogs and print materials.
InDesign CC is a professional application for digital printing and publishing. It allows you to design, pre-test, and publish a wide range of content for print, web, and applications. With the InDesign connector, publishers will be able to insert images for use throughout the InDesign worksheet by selecting them directly from the DAM.
The connector also allows instant layout of catalogues, brochures and other product materials, automatically populating your template with representative product images and related information (name, description, price, features) as organized within the platform.
Thanks to InDesign Connector you can:
Speed up the work of editors and graphic designers, who can use THRON as an archive to easily retrieve images for use in the production cycle of marketing material.
Ensure that THRON becomes the only "source of truth" for images and product information in the corporate library, avoiding duplication and misalignment and ensuring the production of up-to-date and consistent print material.
Ensure the protection of your content by ensuring that each user only has access to THRON content reserved for them.
Application provided by: THRON S.p.A.
Website: www.thron.com
Contacts: