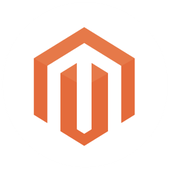 {[{ :: "" | i18next }]}
Copyright 2020 (c) THRON S.p.A. All rights reserved
Send your complete product catalogue to your e-commerce
Magento is among the main e-Commerce platforms and enables its customers to create cloud solutions for online commerce.
Through the THRON - Magento connector, users can now enrich their e-Commerce with all product information organized within THRON, the only source of truth of assets and product information for online channels. Once the connector has been installed and configured, it will feed the catalogue inside the e-Commerce with all the finalized products, through an automatic procedure. In addition, all the images that characterize the online shopping experience will be provided directly by THRON, enjoying the advantages and performance offered by centralized distribution.
Benefits:
THRON acts as a 'single source of truth' for all assets (representative and non-representative) and for all product information (descriptions, features, codes, attributes) - it is no longer necessary to upload any information to Magento.
The images of the products uploaded in the DAM are directly published inside the e-Commerce pages through the THRON Elastic Media Delivery. This means that once updated in the DAM they will be automatically updated also inside the e-Commerce.
A single chain of information, coordinated and always up to date: from the ERP, to the PIM, up to the E-Commerce.

Application provided by: THRON S.p.A.
Website: www.thron.com
Contacts: