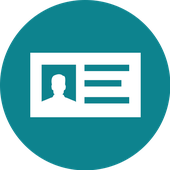 {[{ :: "Free" | i18next }]}
Copyright 2017 (c) THRON S.p.A. All rights reserved
SAML Connector has been developed to allow companies using any SAML 2.0 compliant system as central Identity Repository to avoid identity management duplication in THRON and to enable SAML 2.0 standard both for users' provisioning and Platform sign on.
Thanks to the integration with this security standard, both authentication to Platform and identity data management will be entirely managed outside THRON and on your IdP. Each THRON user will be created upon its first access to the Platform, which will happen via corporate authentication without having to provide any username and password to THRON. You will be able to decide which group new users will have to belong to, and then you will be able to grant them proper roles and eventually move them to other groups.
Requirements
Make sure that an IdP that supports the SAML 2.0 standard, such as Microsoft Active Directory Federation Service, is in use within the company.
Make sure yout Platform Administrator have created a specific Group in which users inserted by the connector will be included. This will allow him to keep track of new users, grant them proper roles and once done that, have them removed from this "entry" group and be inclouded in other groups.
Configuration
Once the application has been activated, the configuration will take place in three simple steps!
Configure integration by providing the IdP metadata url
Download the supplied XML file
Provide XML to Your Identity Provider.
You can also specify:
The group in which new users will be included
The name of your Identity Provider that will appear in the login button, visible to all users on the authentication screen
Application provided by: THRON S.p.A.
Website: www.thron.com
Contacts:
Current version: 1.0